Hello, good people! 🌞
Your monthly cup of inspiration has arrived, and today I'm bringing you some colorful art: a Hungarian illustrator, a super vibrant and modern poster from the 1920s, a travel poster of Dubrovnik, an album cover, a super cute animation, and a magazine for parents.
An illustrator: Sóti Klára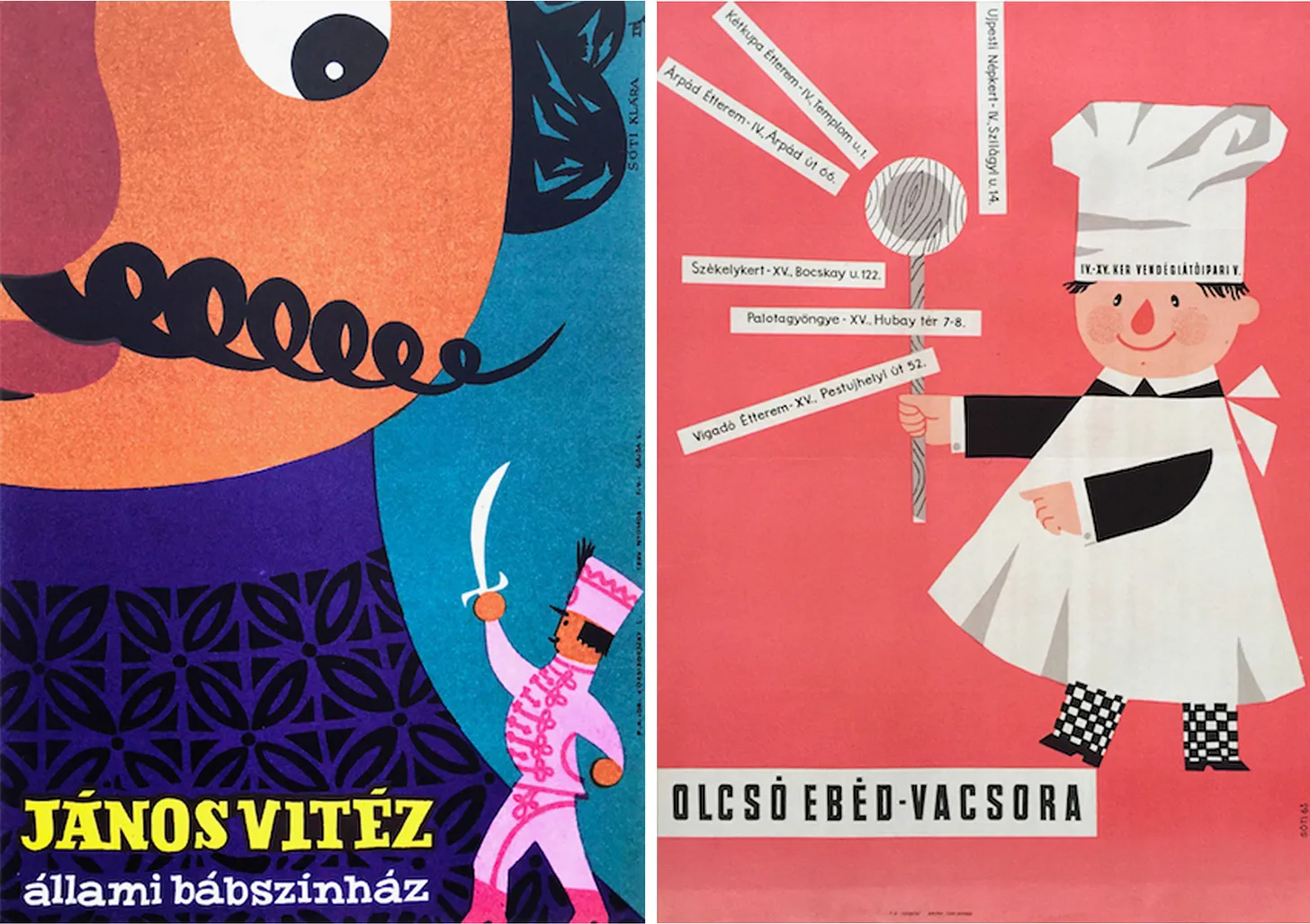 Sóti Klára (1930) is a Hungarian applied graphic artist, illustrator, painter and designer. She worked as a costume and marionette designer at the National Puppet Theatre and has also art directed for Dörmögő Dömötör, a children's magazine. She has designed posters, storybooks and postcards.

A Christmas postcard was the first piece by Sóti I ever saw, and as almost always I find such cute pictures, I want to look for more, unfortunately I only could find a few posters by her, but still very nice 🙂
A movie poster: Safety Last!
This poster is almost 100 years old but still looking very fresh and modern, I loved it! There was no mention on the artist but I can see a signature that looks like an RS, if anyone has more info, please let me know!
A short: Scatterbrain and Crosspatch
Some weeks ago Luna sent me this book she found in a second hand bookshop, and the illustrations in it are adorable. Music is my other passion so it was a 100% hit in the mark. I do have the best friends! :')
These lovely illustrations were done by Michael Ricketts, but I also couldn't find any info on the artist.
Subscribe to The Attic to get the next issue straight to your inbox